Thank you for your RoundUP donations!
Thank you to our generous customers for asking to RoundUP at the Drive-In window in August! We matched those donations and together we raised $46,510 to help support the aid and response to the Maui wildfires!
Dick's customers have given over $2,500,000 to our Change for Charity partners since the program started. Keep giving the change no matter how you pay by RoundingUp for Charity!
Dick's Drive-In has always strived to be a strong partner in our communities. In September 1998, we started the Change for Charity program. Customers could donate the change left over from their order to several partner charities that help the homeless in our community. One of our biggest concerns with the transition to accepting credit cards was the impact it would have on customers' Change for Charity donations. Since Change for Charity began, Dick's customers have donated over $2.5 million to our charity partners. Now you can RoundUp your order to the nearest dollar and donate the extra change to charity, regardless of how you pay! Just order as usual and ask our crew to RoundUP your order for charity. Our Co-founder and namesake, Dick Spady, believed in a business philosophy that continues to guide us today:
Learn more about our charity partners: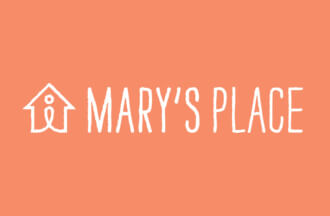 Mary's Place
Empowering homeless women, children and families to reclaim their lives by providing shelter, nourishment, resources, healing and hope in a safe community.
Mary's Place is a leading voice for homeless women, children, and families in emergency situations. We empower women to reclaim their lives by offering community, acceptance, hope and dignity. Our work keeps struggling families together and provides practical tools and resources that help women find housing and employment. We inspire the community to support homeless women and families through advocacy, partnerships, volunteerism and philanthropy.
Operation Nightwatch
Operation Nightwatch is an interdenominational Christian ministry serving the poor and homeless. In order to help people attain their highest level of self-reliance we provide:
Spiritual care and hope for the community at night
Compassionate relief and shelter placement for homeless women, men and children
Low-cost housing and support services for seniors and the disabled
Education and encouragement for others to respond to those in need
FareStart
Our work is based on three beliefs. That food is central to our emotional, physical, and economic well-being. That people have incredible capacity to transform their lives when they have the right tools and support. And solutions that provide real value to a community have the best hope of lasting.
Cocoon House
When Dick's opened it's first location outside of Seattle, it was important to expand it's network of charities as well and help take care of all of it's communities. Cocoon house was added to Dick's Change for Charity program in 2011.
Cocoon House has built, innovated and adapted programs to benefit homeless, at-risk, and disconnected young people in Snohomish County.  Opening in 1991 as an 8 bed emergency shelter, Cocoon House quickly grew to include long term housing, street outreach and a nationally recognized prevention program that focuses on parents building their family management skills. These programs work together to address teen homelessness from all angles ensuring the best possible outcomes for young people as they transition into more successful futures.
Compass Housing Alliance
Compass Housing Alliance is fighting the problems of homelessness and lack of affordable housing head-on. Through the development and operation of permanent affordable housing with supportive services, expansive 24/7 enhanced shelter programs, and a robust emergency services hub, we help low-income and unhoused individuals and families in our community end the cycle of homelessness.
Compass Housing Alliance began more than 100 years ago in Seattle's Pioneer Square as a haven for those who were working in the region's earliest industries. Today, we touch the lives of thousands of men, women, veterans, and families throughout King County every year. All of Compass Housing Alliance's housing and services programs are informed by guiding principles of stability, growth, and community.
St. Martin DePorres Shelter
St. Martin de Porres Shelter provides safe and dignified night shelter for homeless men age 50 and older. The shelter opened in October 1984 in response to the growing need for an emergency shelter for this special population of elderly men who are vulnerable to the weather, street predators, and illness.
We currently operate at our full capacity of 212 men a night. The shelter is open 365 nights a year from 6:30 p.m. to 7:30 a.m. and during the day for medical convalescent care. During the winter months, we have arrangements with eight local churches to provide space for an additional 34 men a night.
First Place
First Place is a private nonprofit located in Seattle's Central District. We serve children and families with a holistic program of culturally competent educational and support services. To date, First Place has educated and helped over 2,000 children and their families. With academic rigor, fun, excellence, and creativity as our lens – how we learn, experience, and play educating children every day makes First Place a very special place.