Thank you for your interest in our available early morning, part-time Janitorial positions at Dick's Drive-In. Click below to fill out a pre-application.
Apply Here
Starting at $24/hr.
All Dick's Janitorial employees earn a base wage starting at $24/hr. (at all locations).
Early morning hours
The Janitorial Team at Dick's Drive-In is a part-time clean-up position, 3-4 days a week and is typically performed between the hours of 2:30 am – 9:30 am. An average shift is around 6.5 hours per day.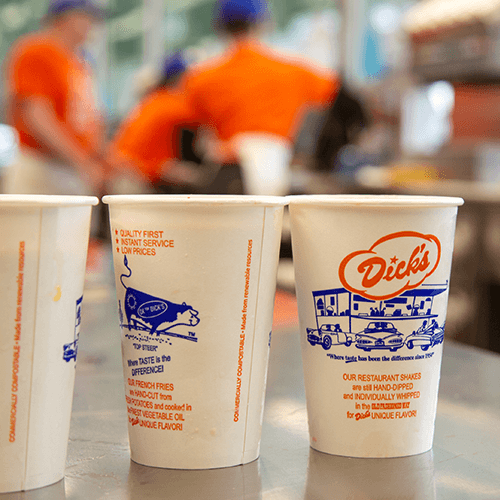 Free Platinum Health Insurance
Dick's offers 100% employer-paid health insurance for all employees. Children are covered at 75%, spouses at 50%.
Dental coverage is 100% employer-paid for non-smoking employees, 50% for smokers.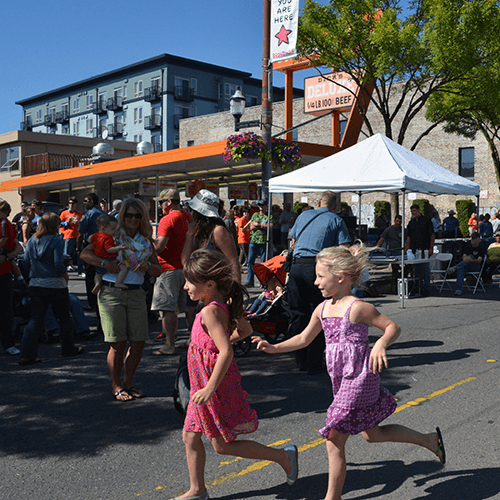 Paid Community Service
Any volunteer hours performed at any pre-approved local charity will be paid your regular hourly rate (without overtime) for up to four hours of volunteer time each month.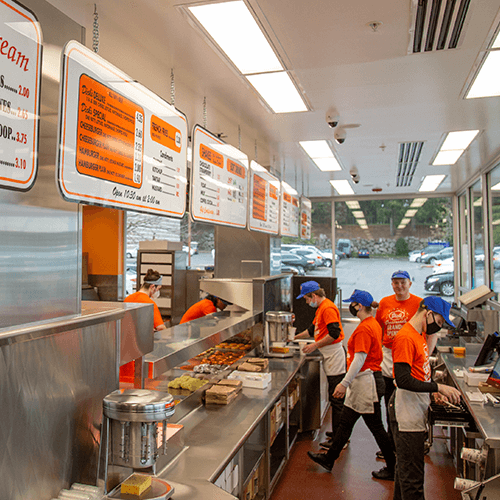 Raises & Bonuses
Merit raises: the more opportunities you have to increase your hourly wage.
Employee Referral bonus: $400 after the referral has worked for two months, and an additional $600 after the referral has worked for six months.
Retention bonus: $200 bonus once an employee has continuously worked for 16 weeks and if the required training is completed.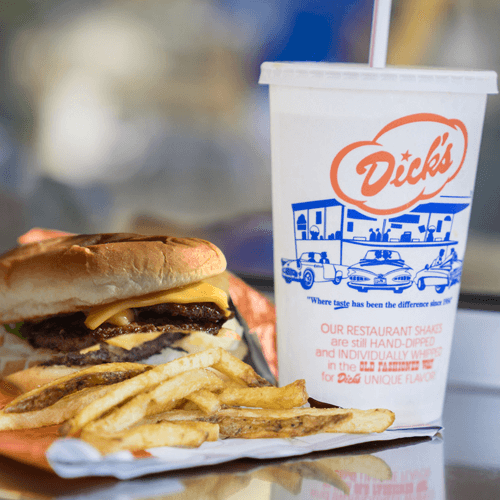 Weekly Pay
All Dick's employees are paid weekly.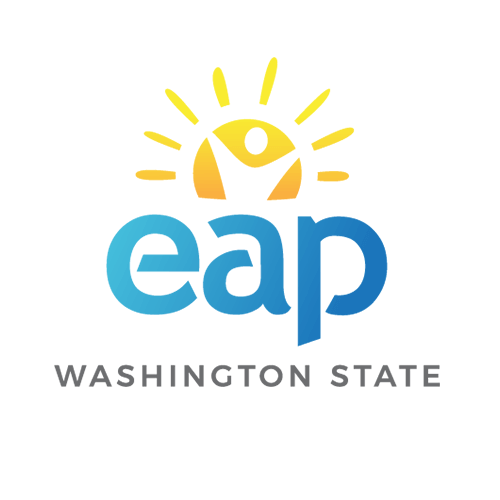 EAP (Employee Assistance Program)
The EAP is a tool for our employees that can help when you're facing issues that interfere with your health, well-being, and productivity at home or work. It covers employees, spouses and children up to age 26.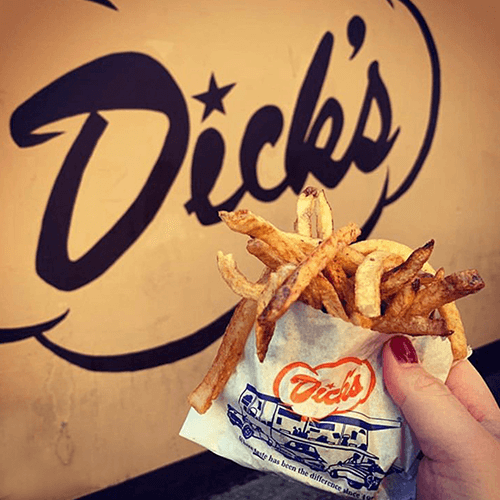 401k matching
Dick's offers a 401(k) Tax-Deferred Retirement Savings Plan for all employees who are at least 18 years of age, one year of seniority and 1,000 hours of continuous service in a one-year period.
Working at Dick's is a family affair!
Dick's is a family-owned company. We treat our employees like family. Dick's employees enjoy better pay and benefits than employees at any other fast food restaurant in the Seattle area.
Our core values are Integrity, Quality, the Golden Rule and Industriousness. If these values align with your own, Dick's can be a fantastic place to jump-start your career in any field! Our employees have used the work ethic and experiences gained from their time at Dick's, along with our scholarship, to pursue many different educational or career goals in multitudes of fields.
If you are interested in working with us, please fill out our pre-application form below or stop by any location in person. We recommend that all interested applicants fill out an online pre-application and call the location where they'd most like to work directly to schedule an interview. Click here for a list of Dick's locations and phone numbers for a list of locations and phone numbers. Must be 16 years of age and be available to work 16 hours per week or more.
Questions? Call our main office (206) 634-0300
In addition to the benefits listed above, our crewmembers get paid for 4 hours of community service per month at any non-profit organization. Employees have opportunities to earn regular merit raises and enjoy a high-paced, team based working environment.
Dick Spady founded Dick's Drive-In with the following business philosophy:
Step 1: Make a profit
Step 2: Invest in your employees
Step 3: Invest in your community
Dick's Drive-In is as committed to our employees as we are to serving quality food fast and inexpensively. Although this commitment costs more in the short-run, the investment pays off. Our employees reward us by working hard every day and staying with us for a long time. We are proud to have one of the lowest turn-over rates in the industry. Many of our employees have worked for us for over two years!